«

Back to Blog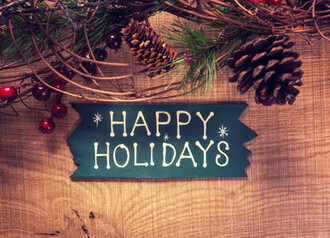 Each year, the holiday season provides an opportunity to reflect and give thanks for the many blessings that fill our lives. With that in mind, Aquatera would like to take a moment to give thanks to you, our valued customers.

The most important thing we do at Aquatera is put our customers first, earning your trust each and every day. It is the hallmark for the way we do business.

Without a doubt, this has been a unique and challenging year. We greatly appreciate the support you have given us throughout the year, because it has allowed us to better support and serve our customers and communities.

To continue supporting our customers and communities over the holidays, please check out some important information on holiday hours and curbside collection to help you navigate through the season.

Holiday Hours
From December 21 – 23, the Head Office will be closed to the public, however phone lines will remain open to assist our customers. On December 24, the Head Office will be closed to the public, with phone lines open from 8:30 a.m. to 12 p.m. The Head Office will be closed on December 25 for Christmas Day, December 28 in lieu of Boxing Day, and January 1 for New Years Day.

The Eco Centre will be open December 24 from 10 a.m. to 3 p.m. and will be closed December 25 for Christmas Day, December 26 for Boxing Day, and January 1 for New Years Day.

The Landfill will be open December 24 from 8 a.m. to 3 p.m. and will be closed December 25 for Christmas Day, and January 1 for New Years Day.

Curbside Collection
From December 28 – 31, there will be no change to curbside collection. On the weeks of December 25 and January 1, curbside collection regularly scheduled on Friday will move ahead one day to Saturday. To confirm your collection date during the holiday season, check out our Curbside Collection Calendar.

Please ensure your Landfill cart is placed at least one metre from parked vehicles, tagged garbage bags, trees, snow piles and blue bags to ensure we can safely collect it. Place your Landfill cart at the curb for collection by 7 a.m. Your cart might not be collected at the same time every week however, it should be collected by 5 p.m.

Christmas Tree Collection
From January 11 – 29, 2021, natural Christmas trees will be collected curbside along with garbage and recycling. Ensure your tree is cut down to no longer than four feet and place your tree at least one metre away from your Landfill cart by 7 a.m. on your collection day. Ensure all lights, decorations, tinsel, and ornaments are removed. Artificial trees are not accepted for curbside collection but can be brought to the Landfill. Learn more about Christmas Tree Recycling.

Reduce, Reuse and Recycle
As you prepare to celebrate the holiday season, don't forget to check out our Holiday Recycling Tips for inspiration on how to reduce your waste this holiday season. 

As 2020 comes to a close, we would like to wish you and your families the warmest holiday greetings. We know this holiday season will be different, but hope you enjoy this time with your loved ones and create new memories with a renewed hope for the year ahead.
We know the future holds great possibility and could not be more excited about what's in store for next year, and for the opportunity to serve you in 2021. May the coming year provide you with great promise and opportunity.