«

Back to News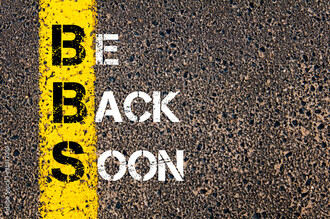 GRANDE PRAIRIE – The reopening of the Sexsmith Bulk Water Station, which was temporarily closed and expected to reopen in early September, has been delayed to mid to end of September.
This delay comes as a result of the recent weather events the Grande Prairie region has been experiencing.
During the closure, Aquatera is replacing the existing concrete pad with a heat-traced pad, complete with a catch basin to contain and drain any spillage and run-off from the pad into the sanitary sewer system.

"The current design of the Sexsmith Bulk Water Station results in water spillage and ice build-up on the surface around the loading connections," said Vaughn Bend, Aquatera's Chief Executive Officer. "This leads to icy and slippery patches that can impact the safety of our customers."

In the winter of 2021/2022 ice build-up at the Sexsmith Bulk Water Station forced the shutdown of the station due to unsafe conditions that could not be maintained. The replacement will ensure the health and safety of customers, communities and employees accessing the station.

During the temporary closure, customers are asked to use Aquatera's other bulk water stations:
13405 97 Street Grande Prairie, AB, east of Keddies, across the tracks, first turn to the left;
12109 97 Avenue Grande Prairie, AB, west of EMCO, or southwest of Peavey Mart;
711079 RR73 in Dimsdale.
-30-
Aquatera Utilities is a municipally owned corporation headquartered in the Grande Prairie region and is a leading provider of water, wastewater, and solid waste services throughout Alberta. We play an integral role in growing healthy communities while supporting economic development in our service territories.
Media Contact:
Sarah Martin, Public Relations and Communications Specialist
Aquatera Utilities Inc.
P: 780.830.5012 | C: 867.445.6487

Vaughn Bend, Chief Executive Officer
Aquatera Utilities Inc.
P: 780.538.0423 | C: 403.860.1069