«

Back to News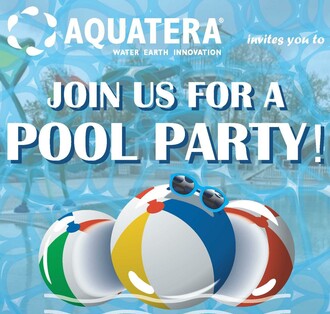 GRANDE PRAIRIE, AB – Aquatera Utilities Inc. is hosting a pool party on September 1 from 10:30 a.m. to 4 p.m. at the Aquatera Outdoor Pool at Muskoseepi Park.
The Aquatera Pool Party is a free community drop-in event, where visitors can come enjoy the pool and have a chance to receive some fun give-a-ways. As of July 2022, Aquatera is the naming rights sponsor of this facility located in the heart of Grande Prairie.
"Aquatera prides itself on growing healthy communities and supporting the communities we serve," says Sarah Martin, Public Relations and Communications Specialist with Aquatera Utilities. "The Aquatera Pool Party is a great way to bring our community together, celebrate and connect with residents, and give back to those who give us so much."
"The City is thankful for our valued community partners like Aquatera who support our facilities and enhance recreational opportunities for all our residents," says Angela Redding, General Manager of the Community Knowledge Campus and the Aquatera Outdoor Pool. "We are excited for them to welcome the community to their Aquatera Pool Party at the newly renamed Aquatera Outdoor Pool and look forward to enjoying a great day of free fun for all ages."
For more information on the Aquatera Outdoor Pool, visit https://cityofgp.com/parks-recreation/facilities-venues/aquatera-outdoor-pool.
-30-
Aquatera Utilities is a municipally owned corporation headquartered in the Grande Prairie region and is a leading provider of water, wastewater, and solid waste services throughout Alberta. We play an integral role in growing healthy communities while supporting economic development in our service territories.
Media Contact:
Sarah Martin, Public Relations and Communications Specialist
Aquatera Utilities Inc.
P: 780.830.5012
E: smartin@aquatera.ca