«

Back to News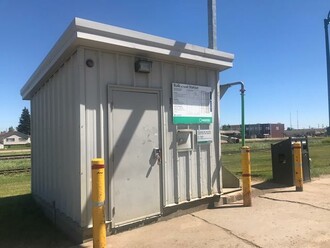 Sexsmith, AB – Aquatera's Bulk Water Station located at 10009 Elevator Road in Sexsmith, AB is temporarily out of service.
During this time customers can access Aquatera's other bulk water stations located at: 12109 97 Avenue, 13405 97 Street in Grande Prairie or 711079 RR73, Dimsdale, AB.
We apologize for any inconvenience.
-30-
Aquatera Utilities Inc. is the Grande Prairie region's provider of water, wastewater and solid waste services. Its core purpose is "Growing Healthy Communities," and aims to have the best people providing the best service for the best value.
Media contact:
Vaughn Bend, Chief Executive Officer
Aquatera Utilities Inc.
P: 780.538.0423| C: 403.860.1069
Lora Brenan, Chief Operating Officer
Aquatera Utilities Inc.
P: 780.357.5939| C: 403.606.7181