«

Back to News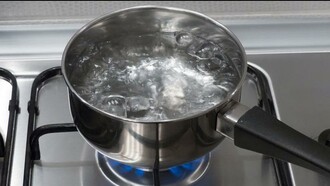 TOWN OF SEXSMITH – A boil water advisory is now in effect until further notice for the residents in the Town of Sexsmith.
Residents for the Town of Sexsmith will need to bring water to a rolling boil for at least one minute before using it for the following purposes: drinking, brushing teeth or rinsing mouth, cleaning raw foods, preparing infant formula or juices and making ice etc.
Water used for bathing or washing clothes does not need to be boiled. It can also be used to wash hands, provided soap is used, followed by applying an alcohol-based sanitizer containing more than 60 per cent alcohol.
Residents may also notice an increased chlorine odour, but the water remains safe following the above instructions.
Customers may choose to purchase bottled water for consumption for the duration of this advisory.
Aquatera is working diligently to resolve this matter and thank customers for their cooperation and patience.
-30-
Aquatera Utilities Inc. is the Grande Prairie region's provider of water, wastewater and solid waste services. Its core purpose is "Helping Grow Healthy Communities," and aims to have the best people providing the best service for the best value.
Media contact:
Vaughn Bend, Chief Executive Officer
Aquatera Utilities Inc.
P: 780.538.0423| C: 403.860.1069
Lora Brenan, Chief Operating Officer
Aquatera Utilities Inc.
P: 780.357.5939| C: 403.606.7181