«

Back to News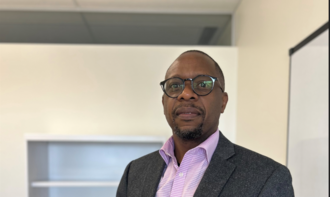 GRANDE PRAIRIE – Aquatera Utilities Inc. has announced that Brian Mbesha will serve as new Chief Financial Officer of the company effective July 31, 2023.
"We are excited to have Brian join the Aquatera team," says Vaughn Bend, Chief Executive Officer. "He complements our organizational culture, and we believe his impressive reputation for execution and achieving results makes him the right choice to lead our finance team," says Bend.
Brian is an experienced Senior Level Finance Executive most recently as the Senior Director, Segment Controller and Head of Canada's finance for Driven Brands Inc, a multibillion-dollar, North American Leading after-market service provider for the automotive industry. He has served as a CFO both domestically and internationally and worked with A.C. Lightening Inc., Deloitte, KPMG, Hitachi Energy, and Philips Lighting. He holds an MBA from Heriot-Watt University and a CPA in Canada and ACCA in the United Kingdom.
He is currently in the process of relocating from Burlington, Ontario to Grande Prairie.
About Aquatera
Aquatera Utilities is a municipally owned corporation headquartered in the Grande Prairie region and is a leading provider of water, wastewater, and solid waste services throughout Alberta. We play an integral role in growing healthy communities while supporting economic development in our service territories.

-30-

Media contact:
Vaughn Bend, Chief Executive Officer
Aquatera Utilities Inc.
P: 780.538.0423