«

Back to News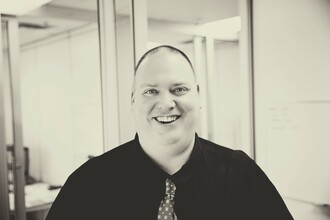 January 23, 2019
GRANDE PRAIRIE – Aquatera Utilities Inc. has announced that Jeff Pieper, CFO of Aquatera, will serve as interim CEO of the company as Bernd Manz, the organization's CEO retired this month.
Manz has served as the CEO of Aquatera for the past 15 years and guided sustainable development in line with Aquatera's core purpose of growing healthy communities during his time with the company.
"With the Board of Director's appointment of Aquatera's Jeff Pieper to this leadership role, and with the support of the Corporate Leadership team and the Board of Directors, we are confident that the organization will continue to serve our customers well," stated Jim Smith, Acting Board Chair.
Recruitment is currently underway to fill the position of CEO on a permanent basis.
-30-
Aquatera Utilities Inc. is the Grande Prairie region's provider of water, wastewater and solid waste services. Its core purpose is "Growing Healthy Communities," and aims to have the best people providing the best service for the best value.
Media contact:
Susan Hunter, Communications Manager
Aquatera Utilities Inc.
P: 780.830.7436
C: 705.989.4673