«

Back to News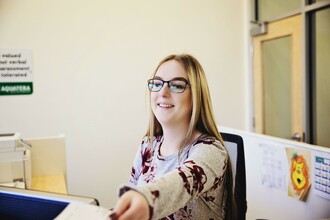 GRANDE PRAIRIE – Beginning March 30, 2020, utility account customers will be able to apply for Aquatera's Payment Deferral Program. The program, which runs until June 30, 2020, is aimed at providing relief for customers experiencing financial difficulties as a result of COVID-19.

"We recognize that some of our customers may be experiencing financial hardships as a result of COVID-19," says Vaughn Bend, Aquatera's Chief Executive Officer. "As an essential service provider, our Payment Deferral Program is a way for Aquatera to support our customers during this challenging time so they can focus on the health of themselves and their families."

From March 30 to June 30, 2020, Aquatera's utility account customers can defer some or all account payments accrued in this timeframe, with no interest or penalties. Balances unpaid prior to March 30 can also be deferred. During this period, no accounts will be shut off.

After June 30, deferred payments will be dispersed equally over the following six months on monthly utility bills, with no interest. Customers will see the first deferred payment added to their July utility bill.

Customers must apply to be eligible for Aquatera's Payment Deferral Program. The online form is available at www.aquatera.ca/paymentplan. If customers are not able to access the online form, they can email paymentplan@aquatera.ca or call 780-538-0340.

Customers are encouraged to keep their accounts in good standing and make payments in any amount to manage the balance at the end of the deferral period. Payments can be made online, through preauthorized payments, through telephone and internet banking through financial institutions, and by mail. For payment option details visit https://www.aquatera.ca/your-bill/payment-information.

Aquatera is committed to closely monitoring the COVID-19 outbreak and providing further updates on any impacts to our customers and communities. For more information and regular updates, please visit www.aquatera.ca/covid19.
-30-
Aquatera Utilities Inc. is the Grande Prairie region's provider of water, wastewater and solid waste services. Its core purpose is "Helping Grow Healthy Communities," and aims to have the best people providing the best service for the best value.
Media contact: 
Vaughn Bend, Chief Executive Officer
Aquatera Utilities Inc.
P: 780.538.1423
Sarah Martin, Public Relations and Communications Specialist
Aquatera Utilities Inc.
P: 780.830.5012