«

Back to News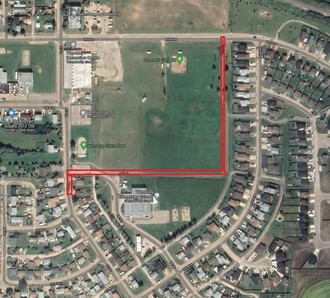 GRANDE PRAIRIE – Aquatera Utilities Inc. will be installing a sanitary main along 97 Street and 99 Avenue in Wembley. The location of this project is located on the southwest side of the Wembley Recreation Field and to the north of the Wembley Elementary School.
Mainline Construction has been awarded the installation of this project.
The purpose of sanitary main installation in Wembley is to decommission a lift station and to provide extra sewer capacity and accommodate future growth. This project is expected to begin July 6, 2020, and residents are advised of the following road impacts:
During construction it is anticipated that 99 Avenue and 97 Street will not have closures at the same time.
In the event that 99 Avenue is closed, 97 Street can be used as an alternate route.
In the event that 97 Street is closed, please follow all signage and direction from flag persons.
There are no sidewalk closures, however the paved walking path on the Wembley Recreation Field will be partially closed near the skate park.
The south end zone of the football field will be temporarily impacted.
The west access to the Wembley Elementary School will be closed.
Residents are reminded to obey all signage and flag persons through the construction zone.
The duration of the project is expected from July 6 to mid-August 2020.
-30-
Aquatera Utilities Inc. is the Grande Prairie region's provider of water, wastewater and solid waste services. Its core purpose is helping grow healthy communities and aims to have the best people providing the best service for the best value.
Media Contact
Sarah Martin, Public Relations and Communications Specialist
Aquatera Utilities Inc.
P: 780.830.5012