«

Back to News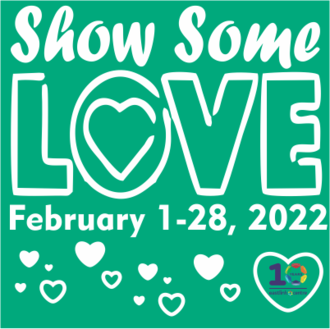 GRANDE PRAIRIE – In the spirit of Growing Healthy Communities, Aquatera is excited to be hosting the Show Some Love event at the Eastlink Centre and Coca-Cola Centre, running February 1-28, 2022.
This event encourages community groups and non-membership holders to participate in many of the amenities that the Eastlink Centre has to offer, including the fieldhouse; pool, lazy river, hot tubs, slides, sauna/steam room and the splash & play (pre-booking required); racquetball and squash courts; indoor track; fitness centre and drop-in fitness classes; and the cycle studio. As a bonus, participants can also access public skating, stick and puck, and shinny hockey at the Coca-Cola Centre.
"At Aquatera, we choose kindness," says Sarah Martin, Public Relations and Communications Specialist. "Our Show Some Love event is one way we can show kindness while supporting and giving back to our communities that do so much for us."
To participate in the Show Some Love event, individuals and community groups can receive a Free Courtesy Day Pass valid for one general family admission. To request a pass, visit Aquatera's website and complete the application; a maximum of 25 passes can be requested. The application form opens January 24 and the deadline to request passes is February 24. Passes will be distributed beginning January 31.
During this event, the Eastlink Centre and the Coca-Cola Centre will be adhering to the COVID-19 Restrictions Exemption Program.
Bring your family, friends or your community group and join Aquatera in celebrating Aquatera's Show Some Love event. And if you can't use your pass, pay it forward to someone who can!
For more information and to request your FREE Courtesy Day Pass, please visit www.aquatera.ca.
-30-
Aquatera Utilities Inc. is the Grande Prairie region's provider of water, wastewater and solid waste services. Its core purpose is helping grow healthy communities and aims to have the best people providing the best service for the best value.
Media Contact:

Sarah Martin
Public Relations and Communications Specialist
Aquatera Utilities Inc.
P: 780.830.5012
C: 867.445.6487
Vaughn Bend
Chief Executive Officer
Aquatera Utilities Inc.
P: 780.538.0423