«

Back to News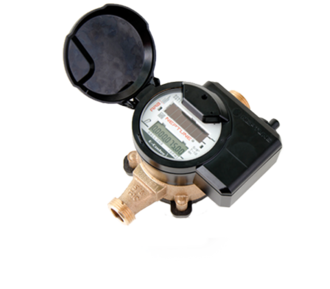 GRANDE PRAIRIE – As water meters reach their expected lifespan, which is about 20 years, Aquatera replaces them, at no cost to the property owner. Over the next few weeks, 1500 customers throughout the City of Grande Prairie will see their water meters being replaced.
Aquatera has contracted Neptune Technology Group to replace meters due to age and required upgrades. The benefits of these meters include high-resolution low-flow leak detection, positive displacement ensuring more accurate readings and an impact-resistant register, just to name a few.
"Our meter exchange program ensures continued accuracy of your water bill and improved reading efficiencies," says Andrea Gallivan, Account Services Manager. "This new technology allows us to monitor water usage remotely, detect intermittent and continuous leaks, and encourage water conservation."
Neptune Technology Group will begin replacing meters in mid-August. All affected customers will receive a notice and informational pamphlet in the mail detailing the process and how they can book their replacement.
Meter replacement appointments can be made to fit customer's schedules. The call centre is open Monday to Thursday, 6 a.m. to 6 p.m. and Friday, 6 a.m. to 4 p.m. Appointments are available Monday to Friday, 8 a.m. to 8 p.m. and Saturday, 9 a.m. to 5 p.m. The work typically takes 30 to 90 minutes to complete. 
To ensure timelines are met Neptune representatives will begin contacting affected customers the third week of August to schedule appointments. All technicians will be in uniform and have photo identification on them.
The upgrade of water meters is mandatory in accordance with the City of Grande Prairie Bylaw No. C-1365.
To book your appointment visit www.watermeterappt.com or call 1.800.667.4387. For more information please visit www.aquatera.ca/meterreplacement.
-30-
Aquatera Utilities Inc. is the Grande Prairie region's provider of water, wastewater and solid waste services. Its core purpose is helping grow healthy communities and aims to have the best people providing the best service for the best value.
Media Contact:
Sarah Martin, Public Relations and Communications Specialist
Aquatera Utilities Inc.
P: 780.830.5012
C: 867.445.6487