«

Back to News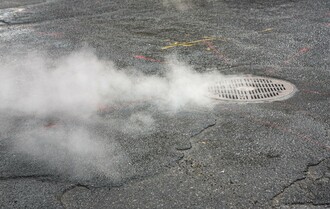 GRANDE PRAIRIE – Aquatera Utilities Inc. will be conducting testing activities of the wastewater systems along 101 Avenue and 104 Avenue, and 117 Street and 120 Street. The work will commence on June 7, 2022 and is expected to be complete by June 8, 2022.
As a result, customers may see small volumes of harmless and non-toxic test vapour coming from neighbouring vents or system manholes.
Aquatera asks that customers in this area pour four cups of water into drains to help prevent vapours from entering the building. 
-30-
Aquatera Utilities is a municipally owned corporation headquartered in the Grande Prairie region and is a leading provider of water, wastewater, and solid waste services throughout Alberta. We play an integral role in growing healthy communities while supporting economic development in our service territories.
Media Contact:
Sarah Martin, Public Relations and Communications Specialist
Aquatera Utilities Inc.
P: 780.830.5012 | C: 867.445.6487
Lora Brenan, Chief Operations Officer
Aquatera Utilities Inc.
P: 780.357.5939