«

Back to News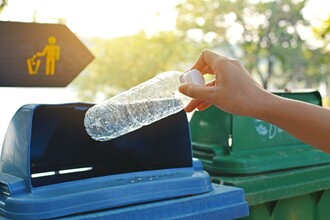 GRANDE PRAIRIE – Aquatera is celebrating another year of community support with monthly donations to non-profits exceeding $937,000 to date.
In partnership with Recycle Plus, one organization per month is selected to receive the monthly funds collected from bottles donated at the Eco Centre, Landfill or either Bottle Depot locations toward the Bottle Donation Program. 
Aquatera would like to congratulate the following organizations who will receive funding for the 2021/2022 year through the Bottle Donation Program:
St Joseph Catholic School Grad (May 2021)
PARDS (June 2021)
Grande Prairie Association of Army Cadets (July 2021)
The Rainbow Society of Alberta (August 2021)
GP Firefighters Charitable Foundation (September 2021)
Big Toy Box & Stuff-A-Bus (October 2021)
Big Brothers Big Sisters (November 2021)
Dolly Parton's Imagination Library (December 2021)
3D Children's Charity (January 2022)
Aquarians Summer Swim Club (February 2022)
GP & District Grief Support Association (March 2022)
Camp Tamarack Youth Camp Association (April 2022)
The Bottle Donation Program supports organizations within Aquatera's service area, all supporting or providing programming to local, non-profit, youth-based organizations.
"At Aquatera we are helping grow healthy communities in a variety of ways. The Bottle Donation Program is one way we support the community, local youth and the environment." says Sarah Martin, Public Relations and Communications Specialist.
For local organizations that support youth organizations and programs in Aquatera's service region, Martin says there is still time to apply for Aquatera's Litter Pickup Program.
"We are accepting applications for our Litter Pickup Program until April 30, 2021. This program provides a $1,500.00 sponsorship to selected youth organizations in exchange for doing on-site litter pickup at our Landfill, along Highway 40, the Correction Line and Resources Road."
To be eligible, recipients must be non-profit organizations in Aquatera's service region; must provide programs or services that target youth under the age of 18; and funds must be applied directly to the enhancement or support of youth programs or services.
More information on the Bottle Donation Program is available at https://www.aquatera.ca/community/bottledonationprogram. To learn more about the Litter Pickup Program, and to apply, visit https://www.aquatera.ca/community/litter-pickup-program.
-30-
Aquatera Utilities Inc. is the Grande Prairie region's provider of water, wastewater and solid waste services. Its core purpose is helping grow healthy communities and aims to have the best people providing the best service for the best value.

Media Contact:
Sarah Martin, Public Relations and Communications Specialist
Aquatera Utilities Inc.
P: 780.830.5012