«

Back to News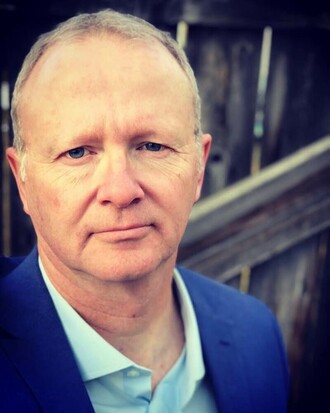 GRANDE PRAIRIE – Aquatera Utilities Inc. has announced that Vaughn Bend will serve as new CEO of the company effective September 2, 2019.

"We are excited to have Vaughn join our Aquatera family," says Jim Smith, Interim Board Chair. "As CEO, Vaughn will be working closely with the Board of Directors and Shareholders to ensure our ongoing sustainability and ability to provide essential services for all of Aquatera's customers and communities. The wide range of experience he possesses is just one of the things that stands out about Vaughn."

As a registered Professional Engineer, Vaughn Bend has extensive experience within the power, mining and manufacturing industries and over a 25-year period he has held many senior leadership positions in Canada and the United States. Vaughn believes in growing strong organizations through staff development and excellent customer service.

Vaughn also holds a Civil Engineering degree from the University of Manitoba, an Environmental and Water Resources Technology Diploma from the Saskatchewan Institute of Arts and Sciences and executive education from the Justice Institute of British Columbia, Banff Centre and Queens University.

"I am honoured and excited to be appointed as CEO of Aquatera. I look forward to building on the exceptional work and lending my experience and knowledge to lead this amazing company. I'm thrilled to make Grande Prairie my home and look forward to seeing what the future holds," says Bend.

"We are pleased to see the extensive experience and business background Vaughn brings to the Aquatera leadership team," says Mayor Bill Given. "We look forward to his contributions, ideas and insights."

"With experience as senior leadership in the utility industry, we are confident that Vaughn will be a tremendous asset to Aquatera," says County of Grande Prairie Reeve Leanne Beaupre.

"The Town of Sexsmith is delighted to welcome Vaughn. He brings a diverse background in work experience and education which we feel will make him a great asset," says Town of Sexsmith Mayor Kate Potter.

"As a new Shareholder, the Town of Wembley welcomes Vaughn to the CEO position for Aquatera and we look forward to working with him in the future," says Mayor Chris Turnmire.

Aquatera looks forward to the continued delivery of trusted quality, valued service and peace of mind to its customers, with the Board of Directors and Shareholders supporting the continued vision and leadership of the organization.
-30-
Aquatera Utilities Inc. is the Grande Prairie region's provider of water, wastewater and solid waste services. Its core purpose is "Helping Grow Healthy Communities," and aims to have the best people providing the best service for the best value.
Media contact:
Jim Smith, Interim Board Chair
Aquatera Utilities Inc.
C: 780.832.4466
Jeff Pieper, Interim Chief Executive Officer/Chief Financial Officer
Aquatera Utilities Inc.
P: 780.830.5032
C: 780.512.6999