«

Back to Blog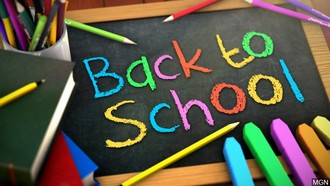 It's the Most Wonderful Time of the Year! Welcomed by parents with open arms and cringed at by children. I'm talking about Back to School! Summer has come to an end and our kiddos are out of our hair…er…house!
Back to school also means back to making lunches. But did you know that, on average, a child who brings lunch to school produces more than 67 pounds of waste over the course of one school year? If you pack your child's lunch, you can significantly reduce the waste they create by packing waste-free lunches. We have some helpful tips to get you started!
Reusable Items
When I was a child, my mom packed my lunch in a brown paper bag. In her defense, that was some time ago and waste-reduction was not as prevalent as it is now. These days I use a reusable lunch bag; this is a great option for children as well. Most reusable lunch bags are dishwasher-safe, too, so you don't have to worry about a mess if something spills or leaks.
And what can you put in these reusable lunch bags? Reusable food and drink containers. These containers will help you avoid single-serve items that are individually wrapped and, in turn, help you avoid excessive amounts of waste. Instead of using a sandwich bag, opt for a reusable sandwich container. Instead of buying individually wrapped string cheese, cut up cheese cubes and toss them in a reusable container. Instead of packing juice boxes, bottle or cans, fill up a reusable drink container. You get the idea!
Leftovers
It's not unusual for kids to have leftovers; I know I sure did! One way to reduce food waste is to encourage your child to bring home any leftover food. This can be used as an afternoon snack, after dinner snack, or packed up for their lunch the next day.
Paper and Plastic
For the most part, you can't have lunch without utensils and napkins. But choose wisely when you're packing your child's lunch. Instead of sending them to school with plastic knives, forks and spoons, let them use real utensils that they will surely (fingers crossed!) bring home instead of throwing out. You can also replace paper napkins with cloth napkins that you can throw in with the laundry and reuse repeatedly.
Compost
Some schools have a composting program; you may even compost at home! Encourage your child to save fruit and vegetable scraps and peels and contribute to the compost pile at school or home.

If you don't compost for personal use, I can assure you that Aquatera will! When you toss food scraps into your landfill cart, it gets processed in Aquatera's Bioreactor Landfill where we capture gas from decomposing waste and convert it to energy, providing heat and electricity to our Water and Wastewater Treatment Plants. 
We hope these tips have inspired you to step into the new school year with waste-reduction in mind. We wish all students a safe, healthy and happy school year!