«

Back to Blog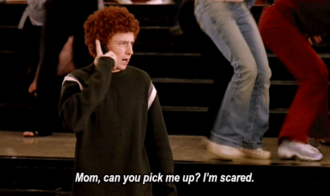 Picture this:
It's a beautiful Sunday morning. You're just waking up to the soft melody of songbirds. The sunlight is casting a break in the shadow across your sheets with the promise of a warm, beautiful day. Your home starts to fill with the rich, welcome aroma of coffee.
You have the whole day ahead of you. It sounds like a Hallmark movie, doesn't it?
Well, not for long. Suddenly, it's Sunday afternoon. The sunlight is moving further away, making room for the imminent darkness. The evening air is crisp, sending a chill through your bones. The sand is plummeting through the hourglass as the night draws nearer.
Then, it hits you. Monday is just hours away. You're now experiencing… the Sunday Scaries.
Though you may not have heard of this highly technical term, I'm sure you have experienced the anxiety that often accompanies your Sunday evening. The Sunday Scaries describes a phenomenon driven by a buildup of anticipation for the week ahead and everything it may bring.
For some people this anxiety could be the result of an overwhelming schedule, the disappointment of not having completed the tasks you'd set out to complete over the weekend, or the sadness that comes from leaving the flexibility of your weekend and returning to the structure and routine of work.
Well… let me tell you. I have certainly experienced the Sunday Scaries. And you know what helped me? Self-care.
Self-care is not just spa days and bubble baths; it takes many forms. And in honour of International Self-Care Day, I'm going to share with you how I like to use self-care to rid myself of the Sunday Scaries and ease into a new week feeling refreshed and optimistic for what lies ahead.
Sleep is Key
I can't stress enough the importance of a proper night's rest. I don't know what it is about the weekend, but on Friday and Saturday night I could be in bed by 7 p.m. and asleep by 7:05 p.m., yet when Sunday rolls around, I can find myself tossing and turning for hours. You see, on Friday and Saturday I completely let my guard down and get into relaxation mode. On Sunday, however, my brain starts mentally preparing for the week ahead. My mind starts swirling with thoughts of impending projects at work, tasks that need to be completed at home, dentist and doctors' appointments that need to be made. I'm sure you understand.
In order to calm my mind and settle into a deep sleep, I listen to sleep podcasts. The calming narration and soothing monotone voices are designed to ease you into deep relaxation and whisk you gently off sleep. As a bit of a night owl, with chaos filling my thoughts at all times, I can undoubtedly say that sleep podcasts have helped me immensely.
Proper Nutrition
I'm a firm believer that food is medicine. How we fuel our bodies has a direct impact on our hormones and stress levels. If we ingest unhealthy and processed foods, and wash them down with sugary sodas and juices, we deplete our bodies of vital nutrients we need to maintain optimal mental and physical health. But if we nourish our bodies with healthy and natural foods, and stay hydrated, we can heal ourselves. A healthy body leads to a healthy mind. A healthy mind leads to a positive outlook and reduced stress. A positive outlook and reduced stress leads to Sunday Serenity. Doesn't that sound a lot better than Sunday Scaries?
So cultivate healthy eating habits and make sure you are staying hydrated with pristine Aquatera water!
Create a Sunday Evening Routine
It's always important to have something to look forward to. Why should Sunday be any different? Personally, I look forward to Sundays now; they are my self-care days and I fill them with activities I love.
I enjoy living a slow life when I can. On Sunday, this looks like morning coffee and a walk, meal prepping while listening to a podcast, partaking in a pass time I enjoy like reading, painting or going for a swim at the Aquatera Outdoor Pool, making a cozy home cooked meal and settling in with a face mask while watching Mean Girls for the 100th time (everyone needs a little drama in their life!). I have created a Sunday routine that I look forward to throughout the week because I have filled the day with things I love. So, when Sunday rolls around, it's not so scary anymore.
In Closing
Some of you may be wondering why Aquatera (a water, wastewater and solid waste company) is writing about International Self Care Day. Anyone familiar with us knows that our Core Purpose is Growing Healthy Communities, and one of our Core Values is Safety. While water, wastewater and solid waste is what we do, people and community is our passion and the driving force behind everything we do. So it is important to us that the people and communities we serve make their health and safety a priority, just as we do with the services we provide.
On International Self-Care Day, and everyday, Aquatera encourages you to embrace and participate in self-care.