«

Back to Blog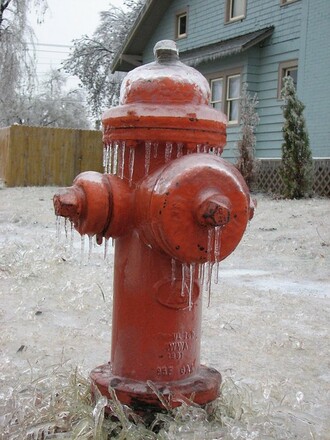 I'm going to tell you a little story. Well, two very similar stories with two very different endings.
A few years ago, I received a devastating phone call. Two of my friends were in their home, fast asleep in the middle of the night, when their home caught fire. When they awoke, they found themselves trapped and terrified, wondering if they would make it out.
A neighbour awoke to their pleas for help and called the fire department. After a tremendous fight with the flames, the firefighters were able to rescue them and put out the fire on what was left of their home. They were immediately medevacked to a hospital in Edmonton, but their injuries were so severe, they weren't sure if they were going to make it.
They spent months in the hospital, being treated for respiratory distress from the smoke inhalation, undergoing a number of surgeries to repair their third-degree burns, and went through extensive therapy to treat the mental and emotional trauma they experienced.
Luckily, they did survive and have been able to move forward with happy and healthy lives.
But like I said, I have a similar story with a very different ending.
A couple of years later, I received another heartbreaking phone call. My best friends' father, a firefighter, answered the call to a building fire. When they arrived on the scene, the entire structure was engulfed in flames. By sheer, heroic instinct, he chose to enter the building to pull the occupants to safety while his team worked on extinguishing the flames. But there was a problem. They didn't have immediate access to the most critical, life saving tool. The fire hydrant was blocked, and it took valuable time, time they didn't have, to clear away obstructions.
Without access to the hydrant to extinguish the flames, the structure grew weaker, causing parts of the building to collapse. And when it collapsed, my friends father found himself trapped. Once the flames were extinguished, and it was safe to do so, he was rescued from the building and taken to the hospital. But there was so much damage. And after just a few days, he succumbed to his injuries, leaving his family behind. The most tragic part… he wasn't even supposed to be working that day.
Simple routine maintenance made all the difference between two people living a full, beautiful life, and one being cut tragically short.
When it comes to fire hydrants, I understand that they are typically not top-of-mind. While they're widespread, they tend to fade into the background, only rising in prominence during the extremely rare instances they are needed. But if your home or building is on fire, the closest hydrant is going to be the most important thing in the world to you. Without them, fires can rapidly grow out of control, which can result in damages, injuries, and even death.
Fire hydrants can make the difference in saving a structure or protecting people's lives. In a fire situation, every second counts and access to water from fire hydrants is key to helping our fire services properly extinguish a fire. But did you know that the maintenance and testing of red fire hydrants on private property is the responsibility of property owner?
That's right, if you are a property owner with a red hydrant on your premise, you are obligated maintain the hydrant on or adjacent to your property and ensure the fire department has unhindered access to it.
To be a hero in this story, here are a few tips to help you maintain a red hydrant on your property:
During the winter months, ensure the hydrant is clear of snow and ice
Ensure the hydrant is clear of obstructions and readily accessible for use by firefighters
Ensure shrubs, hedges, trees, fences, materials, and debris are not near the hydrant
Maintain ground cover and clearance around the hydrant to provide a clear view of the fire hydrant from the street when being approached from either direction
Maintain a two (2) meter clearance on each side of the fire hydrant and a one (1) meter clearance on the side of the fire hydrant farthest from the street
Ensure no structures are erected in the clearance area
If you're not sure where to start and require support in the maintenance and testing of a red hydrant on your property, Aquatera can help. Our team is highly qualified to repair and maintain all the public yellow fire hydrants in our service area and, with this expertise and knowledge, we can also help you maintain your private red hydrant.
We offer compliance, value-based pricing, excellent service and workmanship, and assurance that you will meet the National and Alberta fire code regulations.
For more information on this service, visit https://www.aquatera.ca/services/municipal-services/hydrant-repair-and-maintenance.
Safety is not just a Core Value at Aquatera, but a priority that guides everything we do. We all have a responsibility to ensure the people in our community are safe and go home to their families every night. To everyone doing their part, I would like to say thank you.