«

Back to Blog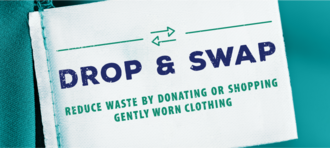 Volunteering, giving back to your community and supporting causes you are truly passionate about is something you will never regret. It will enrich your life, familiarize you with your community, and connect you to people and ideas that will positively impact your perspective for the rest of your life. Helping your community is an opportunity for you to grow as a person, and to better understand how you fit into the world around you.

But why is it so important to find a cause you love and volunteer your time? Spending time enriching your community is a great way to broaden your perceptions of the world. By engaging with a like-minded community and surrounding yourself with people who are dedicated to bettering the world, you can learn so much about how the world works. You gain a sense of purpose by serving those around you, one which often manifests in other areas of your life.

Of course, it's also important for your community! Without volunteers, many of the services and events we enjoy in our communities would not be so readily available. Spending time helping out provides an important service to less fortunate neighbours. Giving back to the place you call home helps to unite the community and bridge some of the social, economic and political gaps.

Donating your time to support those around you is extremely beneficial, both for you and your community. It is statistically proven that people who volunteer regularly are mentally and physically healthier, live longer and have better psychological well-being. In addition to the health benefits, volunteering gives people a sense of purpose. The fulfilling feeling of giving back and contributing to society is unlike anything else.

Giving back is also a great way to get to know your community and its citizens. When you volunteer, you have the opportunity to meet so many incredible people. Working alongside individuals who also care about improving their surroundings will allow you to broaden your network of friends. Additionally, it will help you to better understand the circumstances of other members of your community. Having a broad, open-minded perspective of the different walks of life around you will help you to be an effective and empathetic citizen.

One thing I love about working at Aquatera is that we live our Core Purpose of Growing Healthy Communities and are always looking for ways to give back. Whether it's giving back through our Employee Matching Program, SPONSORING an event or facility in our service region, or VOLUNTEERING, our employees take an active role in engaging and enriching the lives of those in our community.

One of my personal favourite ways to give back to our community is through our much anticipated event, the Drop & Swap, a free community event that Aquatera hosts in partnership with the City of Grande Prairie to kick off Waste Reduction Week which runs October 17 - 23, 2022.

The goal of Waste Reduction Week is to inform people of the environmental impacts of waste and empower them to adopt more environmentally conscious choices. This event encourages waste reduction by providing the community with an opportunity to drop off clothing items that no longer serve them and swap them for clothing items that will.

This year, the Drop & Swap will be taking place on Saturday, October 15 from 12 p.m. to 4 p.m. at the Ernie Radbourne Pavilion at Muskoseepi Park. Would you like to join us?

If so, from October 12 – 14, between 12 p.m. and 5 p.m. you can drop off new and gently used clothing items to the Ernie Radbourne Pavilion at Muskoseepi Park, then come back Saturday, October 15 between 12 p.m. and 4 p.m. to swap. There is no requirement to drop off items to participate in the swap, but attendees are asked to bring their own bags to contribute to waste reduction.

Items left over from the swap will be collected by Goodwill Industries of Alberta, where the proceeds will support those with barriers through meaningful employment in the Grande Prairie region.

Working this event in 2019 was, without question, one of the best days I've had in my career. Getting to connect with our community, engage and educate on sound environmental practices, and spending the day with incredible people I admire and respect, left me with a feeling that is unparalleled. And I think more people could use this in their lives. I hope you can join us or find other ways to give back to your community.
Like the title says, Giving is Good for the Soul.