«

Back to Blog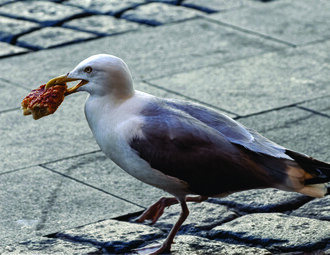 It brings us great pleasure to announce that Aquatera will now be offering curbside sorting services to assist in segregating garbage and contaminated waste from recycling. As you know, accepted contamination allowances have significantly decreased from 15 per cent to 0.5 per cent, directly impacting Aquatera and our customers.
Unfortunately, this has influenced the recycling behaviours of our customers and community, so we decided to act. During the week of March 18 – 22, Aquatera held SWANA (Solid Waste Association of North America) training for our solid waste department.
"SWANA is dedicated to providing the most innovative and enriching training in the solid waste industry," said Steven Seagull, Solid Waste Lead Wing at the Aquatera Landfill. "We offer our team leading-edge training and education to encourage growth and maintain our status as influential leaders."
And leaders, we are.
For the first time ever, Aquatera will be enlisting the services of the CIA (C-gulls in Action), an organization made up of highly motivated but slightly aimless seagulls that spend their days wandering the Landfill, to assist in our curbside sorting initiative.
"The CIA is a natural fit for our company," said James Van Der Beak, Solid Waste Operator at the Aquatera Landfill. "With their ambition, and our commitment to continuous improvement, we can work together to continue fulfilling our core purpose of Helping Grow Healthy Communities."
The CIA received training in four areas of expertise: Planning and Management; Landfill and Gas Collection; Recycling and Special Waste; and Collection and Transfer. This training will have a tremendous impact on Aquatera and the CIA, as well as our customers and environmental footprint.
"Aquatera has given us the opportunity to make a meaningful impact on our community and environment," said Polly Pecker, Director of the CIA. "Aquatera has given us purpose."