«

Back to News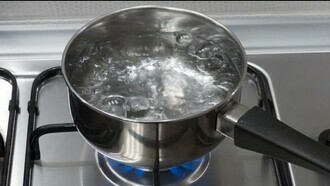 A boil water advisory remains in effect for residents in the Town of Sexsmith. The advisory comes as a result of a water main break that occurred while construction activities were being conducted in the area.

Following rigorous environmental standards, and Health Canada's Guidelines for Canadian Drinking Water Quality, Aquatera has completed flushing and sampling requirements to ensure the delivery of clean, safe water to the residents of Sexsmith. The boil water advisory is expected to be lifted mid to late Monday, providing sampling results meet regulatory requirements.

Residents in the Town of Sexsmith will need to bring water to a rolling boil for at least one minute before using it for the following purposes: drinking, brushing teeth or rinsing mouth, cleaning raw foods, preparing infant formula or juices and making ice, etc.

Water used for bathing or washing clothes does not need to be boiled. It can also be used to wash hands, provided soap is used, followed by applying an alcohol-based sanitizer containing more than 60 per cent alcohol.

Residents may also notice an increased chlorine smell, but the water remains safe following the above instructions.

In the interim, potable water is available for Town of Sexsmith residents at the Sexsmith Fire Hall, 24 hours a day, until further notice, and the Sexsmith Arena until 5 p.m. on October 30. Residents can bring their own containers and access up to five gallons (19 litres) of water per household.

If you require support outside of regular business hours, please contact Aquatera at 780.882.7800. For the most up to date information, visit www.aquatera.ca.
-30-
Aquatera Utilities Inc. is the Grande Prairie region's provider of water, wastewater and solid waste services. Its core purpose is "Helping Grow Healthy Communities," and aims to have the best people providing the best service for the best value.
Media Contact:
Vaughn Bend, Chief Executive Officer
Aquatera Utilities Inc.
P: 780.538.0423| C: 403.860.1069
Lora Brenan, Chief Operating Officer
Aquatera Utilities Inc.
P: 780.357.5939| C: 403.606.7181