«

Back to News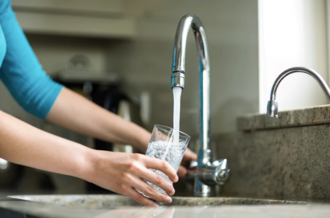 TOWN OF SEXSMITH – The boil water advisory issued in the Town of Sexsmith on Thursday, October 27, has now been lifted. The advisory came as a result of a water main break that occurred while construction activities were being conducted in the area.

Following rigorous environmental standards, and Health Canada's Guidelines for Canadian Drinking Water Quality, Aquatera completed flushing and sampling requirements to ensure the delivery of clean, safe water to the residents of Sexsmith. Sampling results show that water meets regulatory requirements, and it is safe for residents to resume normal water use.

Taking Precautions After the Advisory Ends
Here's how to flush, clean, and sanitize areas that have contact with water after the boil water advisory ends:
Turn on all taps and flush water lines for at least five minutes (10 minutes if you live in an apartment building).
Read and follow the manufacturer's instructions for flushing, cleaning, and sanitizing cisterns (containers that store drinking water), water filters, and ice and water dispensers.
Drain and refill hot-water tanks that are set below 45ºC.
Run water softeners through a regeneration cycle. Follow the instructions from the manufacturer.

For more information, visit https://myhealth.alberta.ca/Alberta/Pages/Boil-water-advisory-how-to-use-water-safely.aspx.
-30-
Aquatera Utilities Inc. is the Grande Prairie region's provider of water, wastewater and solid waste services. Its core purpose is "Helping Grow Healthy Communities," and aims to have the best people providing the best service for the best value.
Media Contact:
Vaughn Bend, Chief Executive Officer
Aquatera Utilities Inc.
P: 780.538.0423| C: 403.860.1069
Micheal Dobovich, Vice President, Corporate Services
Aquatera Utilities Inc.
P: 780.357.3010| C: 403.389.1226