«

Back to News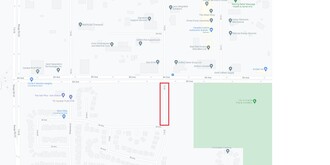 GRANDE PRAIRIE – Aquatera Utilities Inc. is completing the installation of a sanitary main along 84 Avenue, between 113 Street and 115 Street (Westpointe Drive), as part of the Westpointe Sanitary Diversion Project.

This Project involves the diversion of the Westpointe area sanitary sewer system into the 116 Street Trunk Line to provide capacity relief and accommodate future growth. Construction began in June 2021 and is expected to be completed in October 2021.

Residents are advised of the following road impacts:
113 Street, between 83 Avenue and 84 Avenue, will be closed from September 20 to October 8.
The existing eastbound lanes will be closed, and traffic will be routed to single lanes in both directions on the existing westbound lanes between 113 Street and 115 Street.
The sidewalk on the south side of 84 Avenue will be closed.
Residents are reminded to obey all signage and flag persons through the construction zone.
-30-
Aquatera Utilities Inc. is the Grande Prairie region's provider of water, wastewater and solid waste services. Its core purpose is helping grow healthy communities and aims to have the best people providing the best service for the best value.
Media Contact
Sarah Martin, Public Relations and Communications Specialist
Aquatera Utilities Inc.
P: 780.830.5012 | C: 867.445.6487