«

Back to News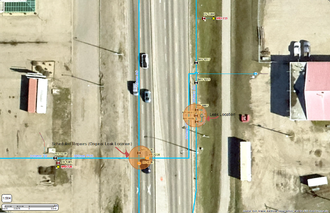 GRANDE PRAIRIE - Aquatera Utilities is conducting maintenance activities along 108 Street, north of 97 Avenue. As a result, the southbound and northbound lanes between 92 Avenue and 97 Avenue are temporarily reduced to one lane in each direction. The speed limit is reduced to 30 kilometers an hour and travellers may experience delays. Construction is expected to be complete by June 7.
Those travelling along 108 Street are asked to obey all signage and be mindful of workers in the area.
-30-
Aquatera Utilities is a municipally owned corporation headquartered in the Grande Prairie region and is a leading provider of water, wastewater, and solid waste services throughout Alberta. We play an integral role in growing healthy communities while supporting economic development in our service territories.
Media Contact:
Vaughn Bend, Chief Executive Officer
Aquatera Utilities Inc.
P: 780.538.0243

Sarah Martin, Public Relations and Communications Specialist
Aquatera Utilities Inc.
P: 780.830.5012
C: 867.445.6487